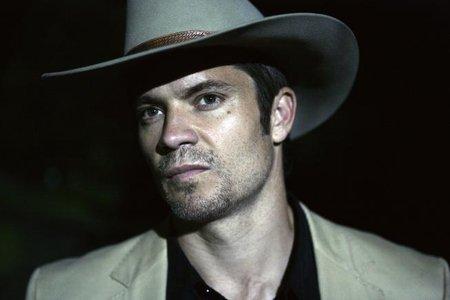 Check out a a couple of behind the scenes videos from FX's new original series, JUSTIFIED, which stars Timothy Olyphant as U.S. Marshal Raylan Givens, who is a modern day 19th century-style lawman, enforcing his brand of justice in a way that puts a target on his back with criminals and places him at odds with his bosses in the Marshal service.
The series was originally called Lawman, but renamed later on to Justified. It premieres on Tuesday, March 16th at 10pm.
With FX's track record and a great cast, Justified might be another show that I'm going to have to add to my schedule. Can't wait to see the first episode, but in the meantime enjoy the couple of videos below.