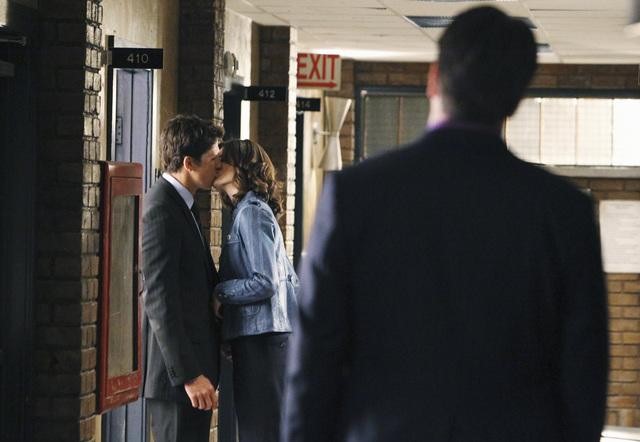 No, no, no!!! Castle doesn't belong with his ex-wife! He belongs with Beckett! She was getting ready to tell him, and then he stupidly leaves with his ex for the summer! Come on, Castle, is your romance radar really that wonky? You should have known Beckett was about to tell you something big, and then you just let the ex waltz in and break up the moment. Argh.
Except for the ending, though, I have to agree with Castle that this was one of the coolest cases ever, even though I sort of knew from the beginning that it was too good to be true. Fake IDs, fingerprints not in the system, a Cayman Islands account, a self-destructing pen with an audio message ... it was equal parts John Grisham, 'Mission Impossible' and James Bond, so something had to be amiss.
I must say, though, that Hans was pretty convincing at the beginning: "I spent three weeks in Afghanistan with rats crawling in my privates. Somehow, I don't think your stern routine is gonna get you very far." And "The things I've seen? Trust me. Ignorance is bliss." The inside joke is that the actor was Mitch Pileggi, who played Walter Skinner on 'The X-Files.' Well done, 'Castle.'
To Read More Click Here.