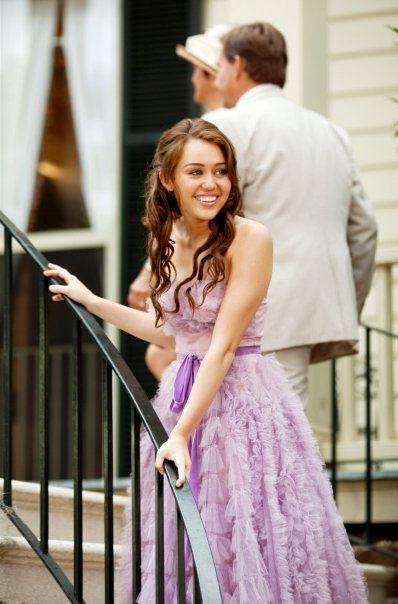 Another sneak peek at Disney movie "The Last Song" has been shared through some new stills. Posted on The Last Song Facebook page Monday, November 16, the three images give a look at the leading stars, Miley Cyrus and Liam Hemsworth.
In a picture, Miley is captured donning a purple dress while standing on a stairway. She is also seen sitting next to her co-star, Liam, in another image. The last photo, meanwhile, is much like previously released on-set pictures which feature the twosome getting cozy on the side of a beach.
Along with the release of the pictures, the studio has also announced when the film will get its first trailer. The snippet for the movie will be posted on the same Facebook page on Tuesday, November 17 at 7:00 P.M./PST.
Adapted from Nicholas Sparks' novel with the same title, "The Last Song" tells the story of a rebellious teenager sent to spend the summer with her estranged father. She later meets a successful beach volleyball player, who has his dream set on the Ivy League. The movie will hit U.S. theaters on April 2, 2010.