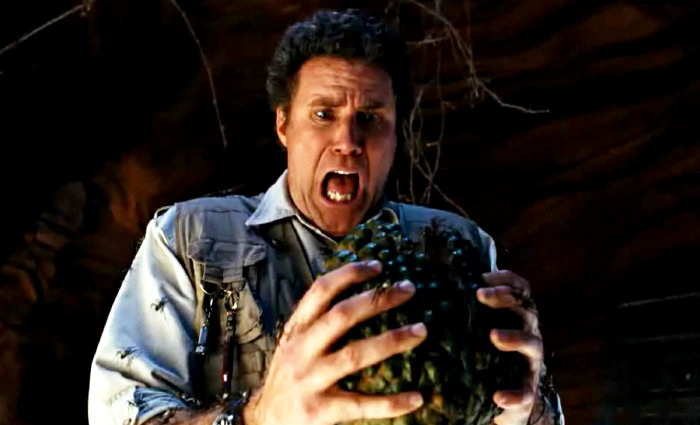 A brand new trailer of "Land of the Lost" has been premiered via Subway Fresh Buzz. Serving as the extended version of the Super Bowl spot outed on Sunday, February 1, the more-than-two-minute promotional video presents more glimpses into the comedy movie starring Will Ferrell, Anna Friel and Danny McBride.
The trailer kicks off with a Today show with Matt Lauer wherein Ferrell's eccentric character Dr. Rick Marshall has been invited as a guest. Providing more on the interview scenes, the footage shows how Marshall goes berserk when he is offended by Lauer's statement during the interview. The video then cuts to the time Marshall, his research assistant Holly and a redneck survivalist Will fall into the adventure they never think possible to happen.
Based on the classic television series created by Sid and Marty Krofft, "Land of the Lost" follows has-been scientist Dr. Rick Marshall as he is sucked back through time and lands on an alternate universe. There, he, his crack-smart research assistant Holly and redneck survivalist Will find a world full of marauding dinosaurs and fantastic creatures. Directed by Brad Silberling, the adventure comedy for Universal Pictures is set to open in U.S. theaters on June 5.
For Trailer & Source Click Here.