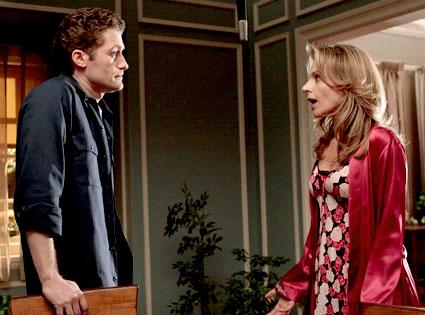 Sue Sylvester in a Madonna bra.
Glee fans don't need another reason to tune in to the return of this musical comedy on April 13. But Matthew Morrison and Jessalyn Gilsig have given us one:
This pair of Glee cast members spoke to E! News this week and said the show's Will/Emma/Terri love triangle is far from over, even though the first-half of season one concluded with a kiss between the first two characters.
"Things are on the outs for me and Terri, but she's still gonna come back and try and ruin my life, I'm sure," Morrison said. "I might be with Emma, might have some other possible love interests."
Other love interests?!? Come on. There's only so much Wemma believers can handle.
To Read More Click here.