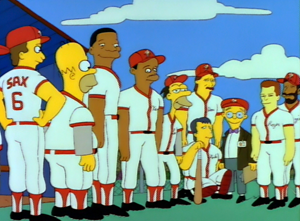 When a season of The Simpsons opened with Michael Jackson guest voicing a crazy, fat white man who sang Lisa a happy birthday song, you knew you were in for an amazing season.
By season three, we really feel The Simpsons founds its groove and entered what many call the golden age of The Simpsons. The show had plenty of classic episodes during season three including "Flaming Moe's" and "Homer at the Bat."
To Read More Click Here.