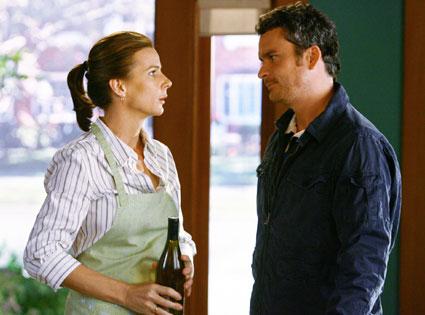 Earlier this week, we learned that Daniel Cosgrove has been dropped from a guest starring role on Brothers & Sisters' upcoming flashback episode due to scheduling conflicts.
Stepping into young William Walker's shoes? Melrose Place exile Colin Egglesfield.
Now, we can report that Brianne Davis is playing young Holly, William's longtime mistress. Davis recently appeared in an episode of B&S' lead-in, Desperate Housewives.
That's not all. Here are some plot details from the April 11 flashback episode ...
To Read More Click Here.