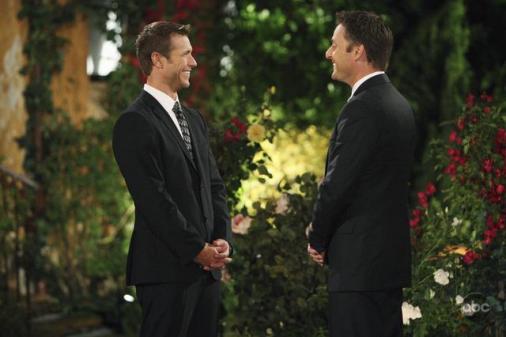 The Bachelor has been as popular as ever, if not more so in recent years, a rare feat in this TV era. The current 14th season has been a consistent ratings machine.
Part of the reason? Speculation over the finale, in which Jake Pavelka must choose between Vienna Girardi and Tenley Molzahn. Will he make the wrong decision?
Moreover, will there a stunning twist, like Jake spurning both women, him reuniting with lovely Ali Fedotowsky, Tenley being pregnant, or Vienna dumping Jake?
All of the above have been reported online, and obviously, all cannot be true. So we got to the bottom of the finale and the "After the Final Rose" special to follow.
The information you are about to read is not confirmed, because we were not present. But our sources have been as rock solid as they come up until this point.
Care to tease/spoil your Bachelor season finale viewing experience?