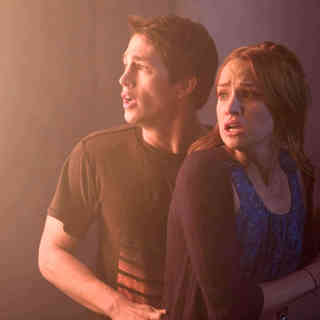 The principal photography of "Final Destination 5" has been kicked off in Vancoucer, Canada. Beside announcing the production, New Line Cinema also unveils the official synopsis for the fifth "Final Destination" movie through a press release.
"In this fifth installment, Death is just as omnipresent as ever, and is unleashed after one man's premonition saves a group of coworkers from a terrifying suspension bridge collapse. But this group of unsuspecting souls was never supposed to survive, and, in a terrifying race against time, the ill-fated group frantically tries to discover a way to escape Death's sinister agenda," so the plot says.
"Final Destination 5" is going to feature Emma Bell and Nicholas D'Agosto on the lead roles. Supporting the cast ensemble are Miles Fisher, Arlen Escarpeta, Jacqueline MacInnes Wood, P.J. Byrne, Ellen Wroe, Courtney B. Vance, David Koechner and Tony Todd.
Steve Quale directs the upcoming release which is the second of "Final Destination" films to be shot in 3-D. The screenplay is written by Eric Heisserer, with revisions by Gary Dauberman. Craig Perry produces the horror thriller, which is targeted to arrive in U.S. theaters on August 26, 2011.