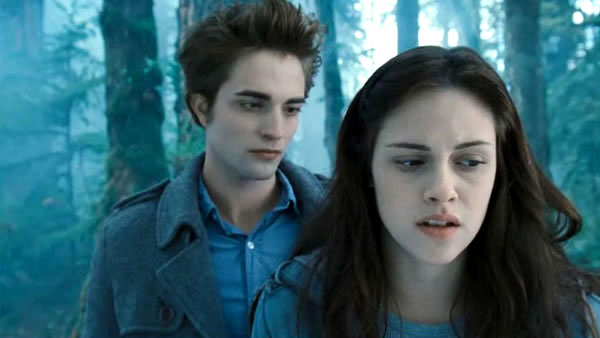 In anticipation of 'Twilight' DVD's upcoming release, two deleted scenes from the vampire drama have been released, highlighting on Kristen Stewart's Bella and Robert Pattinson's Edward.
Access Hollywood has got a hold on [sic] two exclusive "Twilight" deleted scenes. Both of the deleted scenes, one is entitled "Danger in the Woods" and the other is called "Forbidden Love Bite", run less than a minute long and unveil scenes where two of its main characters, Robert Pattinson's Edward Cullen and Kristen Stewart's Bella, are having a conversation while walking in the woods.
The "Danger in the Woods" footage displays the time Edward warns Bella that there are far more dangerous things in the woods than him. The "Forbidden Love Bite" scene, in the meantime, shows Bella saying to Edward that maybe her number was up before allowing Edward to get a taste of her blood. These two deleted scenes will be included in the vampire drama's DVD.
"Twilight" DVD is set to invade North American stores on March 21 [2009]. It will contain bonus features which include extended scenes and deleted scenes with introductions by director Catherine Hardwicke, music videos from Muse, Paramore and Linkin Park, a "making-of" segment, and commentary featuring Hardwicke as well as Robert Pattinson and Kristen Stewart.
Deleted Scenes: Danger in the Woods:
Deleted Scenes: Forbidden Love Bite: