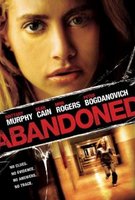 Anchor Bay Entertainment has exclusively provided AceShowbiz with a new trailer for "Abandoned". Featuring late Brittany Murphy as the main star, the film picks up a dark tale of a woman searching for her boyfriend after he mysteriously vanishes from the hospital marks.
After delivering her boyfriend Kevin (Dean Cain) to a hospital for a routine outpatient surgery, Brittany's Mary Walsh returns to take him home but he is nowhere to be found. The hospital administrator (Mimi Rogers) can't find any record of him, and a police search turns up nothing.
To Read More Click Here.