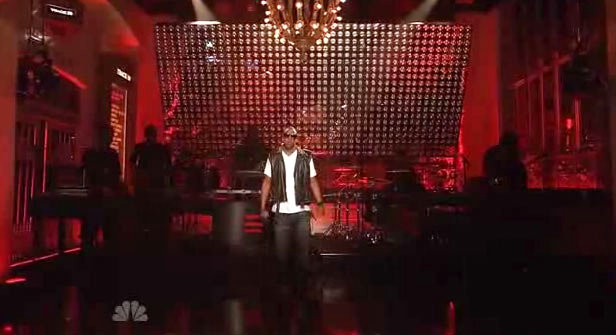 Jay-Z gave an 8-minute performance on "Saturday Night Live" in the episode where Betty White was tapped as a host for the first time. Dressed in white T-shirt, biker vest, jeans and Timberland boots, the rapper delivered a medley of his five hit songs on Saturday, May 8 and a closing song later in the evening.
Introduced by White herself, Jay-Z began with "Public Service Announcement" before moving forward with "On to the Next One", "99 Problems", "Me and My Girlfriend" sans Beyonce Knowles and "Empire State of Mind" sans Alicia Keys. However his protege Bridget Kelly provided the voice for Keys' part in "Empire".
To Read More Click Here.