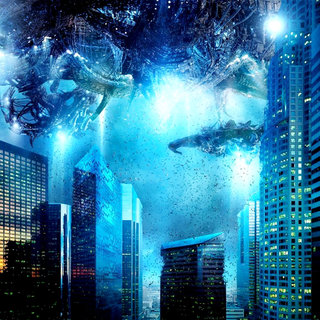 "Skyline" has caught people's attention when it was promoted at San Diego Comic Con last July, followed by the release of its teaser trailer. With this positive early reception, filmmakers are seemingly confident their movie will be successful that they reportedly have planned the sequel.
According to Variety, the film sales and distribution company IM Global will be selling some new titles at this year's Toronto International Film Festivalthat will run from September 9-19. And along with the previously announced Barry Levinson zombie eco-thriller "The Bay", Global will be shopping "Skyline 2".
There is no further detail about the alleged "Skyline" sequel, but co-director Greg Strause recently dished on the first film. "We have a character drama that plays out in this claustrophobic space," he told MTV Movie News. "Whenever we do leave the space, we have huge shots. The teaser [trailer] is the big, epic, visual side of it. When you see the next trailer, you'll get a sense of the claustrophobic, character side."
To Read More Click Here.