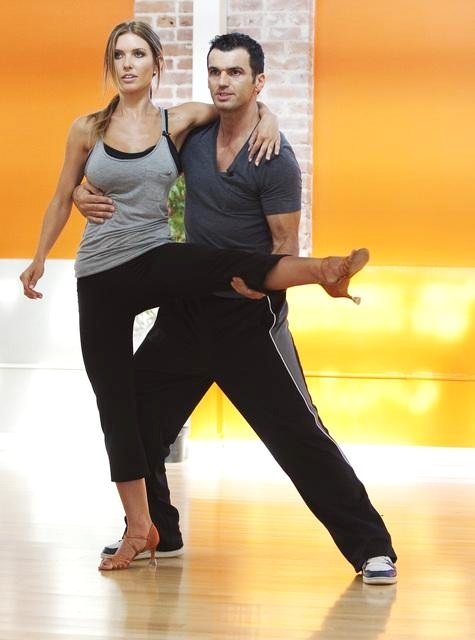 Less than three weeks away from the season premiere of "Dancing with the Stars", the contestants of season 11 are hard at work to soften their limbs. Audrina Patridge, Bristol Palin, Michael Bolton, and the rest of them were spotted in and out of the dancing studio to practice with their professional dancing partners.
Patridge for one, makes an impression out of Tony Dovolani. Asked by E! how their progress is, the pro said, "I think her strength is her drive. We've had three practices and so far they've been incredible. She's doing really, really well. She really wants this badly."
In a separate interview, Patridge said, "I have discovered muscles I never knew existed on my body. The muscles right behind my knees are killing me, my calves, my arms, my thighs, everything."
To Read More Click Here.