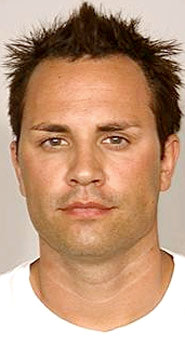 The manhunt for "Megan Wants a Millionaire" contestant is over with Ryan Jenkins found dead at Thunderbird Motel in Hope, British Columbia. The 32-year-old was a fugitive after his model wife Jasmine Fiore's body was found on August 14, stuffed in a suitcase and dumped in a trash can at Buena Park, California.
Police responded to a call about a dead person from a location in Hope, east of Vancouver. Investigators involved in the international manhunt for Jenkins were quickly alerted. His body was able to be identified and confirmed through fingerprinting.
Jenkins is suspected to have hung himself but police won't confirm that Jenkins died out of suicide attempt, saying it is too early to determine the cause of death. Sgt. Duncan Pound told People, "What we're prepared to say is that the preliminary evidence at this time appears to be a suicide."
Pound is also unable to declare yet how long Jenkins had been staying at the motel. His boat was found at a marina not far from the U.S.-Canada Border on Wednesday, August 19.
The murder case by Jenkins took a national attention because he is a contestant of two VH1 reality shows. "Megan Wants A Millionaire" has since been retracted from being aired while "I Love Money", where Jenkins is allegedly a winner, will reportedly be canceled.