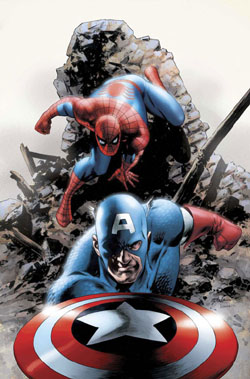 Sony and Marvel Entertainment will open Spider-Man 4 on May 6, 2011.
Opening date was announced as Marvel made a number of adjustments to its release calendar.
The Avengers is being pushed back from July 15, 2011 to May 4, 2012.
In a build-up to Avengers, Marvel is moving back the release of The First Avenger: Captain America from May 6, 2011 to July 22, 2011.
Thor is likewise moving, from July 16, 2010 to June 17, 2011.
Iron Man 2's release date of May 7, 2010 remains unchanged.