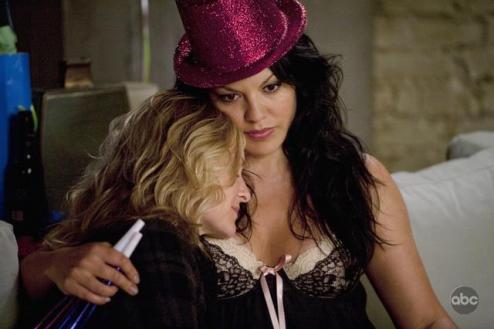 Grey's Anatomy is gearing up for its big game-changing season finale. Shonda Rhimes is getting ready to hype the heck out of it even more than she already has.
Yesterday, we talked about April and Mark, as well as the premise behind the dramatic season-ender. Now here's the boss' latest scoop, via EW's spoiler Q&A ...
On not giving Alex or the audience any closure on Izzie: 'It's going to linger. And I actually feel good about it lingering because [it means] Alex is left with unfinished business."
"That's going to be very interesting for his character.'
On whether the finale includes one or more deaths: "The events of the finale itself change the game. Whether anyone lives or anyone dies is not really necessarily the point."
To Read More Click Here.