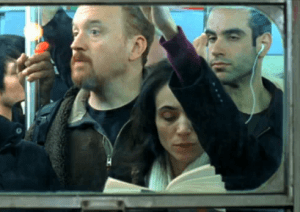 Earlier in the season, I compared Louie to Curb Your Enthusiasm because each shows center around a lovable misanthrope. Now that the season is over, I take that back. In Curb, the universe craps on Larry because he's such a jerk. In Louie, the universe craps all over the titular character for almost no reason.
In the previous episode 'Gym,' a doctor jokingly tells Louie that he has a pile of feces on top of his heart, possibly from a bad marriage.
Louie is simply a victim of circumstance, trying to do the best that he can with his position in life.
At the advice of his weeping babysitter, Louie leaves for a night out. He joins some other comedians as they head to a night club but there is just one problem: Louie's friends are young(er) and charismatic, while Louie presents himself as an aging pile of awkwardness.
To Read More Click Here.