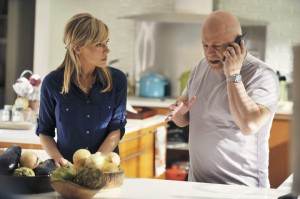 The terrific new ABC series, No Ordinary Family, will be premiering on Tuesday, September 28 at 9:00 p.m. and we have promo photos and a short synopsis for the show for you below.
The Powells are about to go from ordinary to extraordinary. After 16 years of marriage, Jim and Stephanie's relationship lacks the spark it once had, and their family life now consists of balancing work and their two children, leaving little time for family bonding.
To Read More Click here.