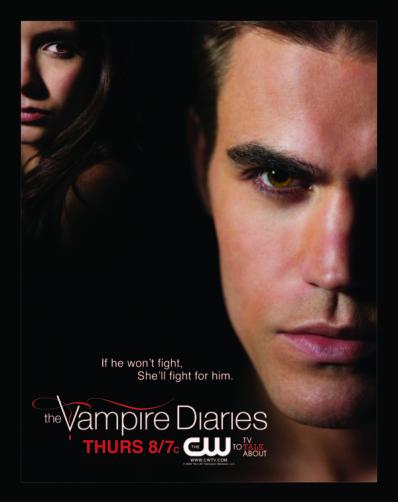 Might there be trouble ahead for Stefan Salvatore?
Sources on Vampire Diaries set say the blood suckers that have escaped from the Mystic Falls tomb have their sights - and fangs - on Elena's man.
But as the new show poster below suggests, Stefan isn't prepared to fight back against these ancient, revived vampires. We suggest he develops a backbone soon, lest he risk losing Elena to his more charismatic brother...