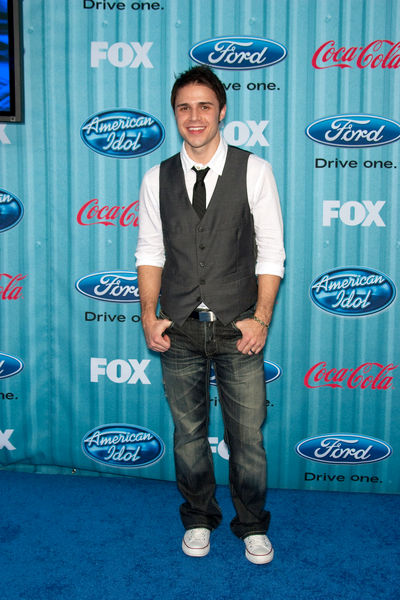 Interviewed by E! News backstage after being announced as winner of "American Idol" eight season on Wednesday, May 20, Kris Allen said he is longing to enjoy his married life with wife Katy Allen, whom he married to in September last year. "We haven't been able to be married for the last nine months," he said. "She's amazing. She's just the coolest chick in the world. Hopefully, me and my wife will get to spend some more time together."
On getting the Ford Fusion for winning the singing competition, Kris jokingly said, "I think my wife is more excited about it than I am." He then quickly added, "[But] I try to be very eco-friendly." In addition to the new ride, Kris will also sign a recording contract to release an album.
Asked about his speech on-stage upon winning the "American Idol" title, during when he said fellow contestant Adam Lambert deserved to win, Kris explained, "I actually feel that. He deserves this just as much as I do. He's an amazing performer and a gifted guy. And a really amazing guy. It was fun doing this with him. Adam does his thing and I'm going to do mine. That's what I did throughout this whole competition and I think it worked. Obviously, it worked."