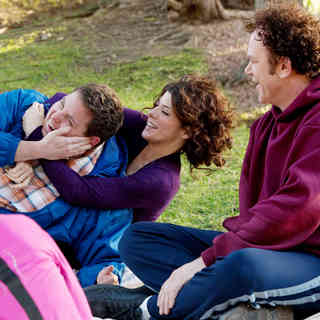 Fox Searchlight Pictures has shared more sneak peeks to "Cyrus" by releasing two new clips. The first clip shares the scenes in which John C. Reilly encounters Marisa Tomei. Meanwhile, the other snippet shows Reilly who visits Tomei's home and meets her son.
"Cyrus" follows John whose social life is at a standstill as his ex-wife is about to get remarried. The down on his luck divorcee finally meets the woman of his dreams, Molly, but finds out that she has another man in her life - her son named Cyrus.
Directed by Jay and Mark Duplass, this film is said to take an insightful and funny look at love and family in contemporary Los Angeles. John C. Reilly and Marisa Tomei play John and Molly respectively, while Molly's son is portrayed by Jonah Hill. This drama comedy is premiered at 2010 Sundance Film Festival but still has no official release date in the U.S.