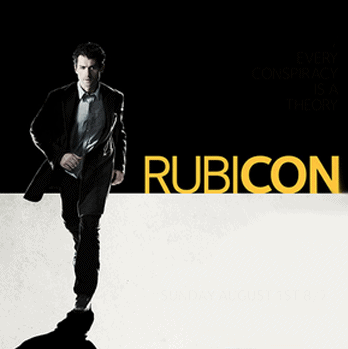 Disregard everything I said about the Maggie storyline in my review of last week's episode. This time around, Rubicon really did the Maggie storyline right. It advanced the storyline and character dynamic in a new and exciting way, and I really felt like the episode advanced the characters quite a bit.
As always, though, Kale Ingram was the star of the show. Arliss Howard definitely deserves a Best Supporting Actor nod at next year's Emmys, because he is absolutely fantastic. The level of manipulation that he inflicts on Will reminds me of Benjamin Linus from LOST, and possibly even more omniscient. When Ingram told Maggie that he told Will to keep her from turning around on him, it was almost a wink to the audience. I know I had expected such a turnaround to take place in the story, and that statement from Kale was almost a message from the show's writers. If you're making predictions, we're going to defy them.
To Read More Click Here.