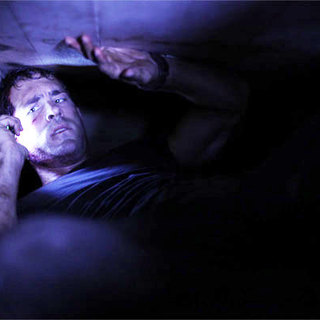 Ryan Reynolds has described his experience on the set of new low-budget thriller "Buried" as his worst - because he spent 14 days locked in a seven-foot-long wooden 'coffin'. The actor plays a U.S. truck driver who is kidnapped in Iraq and buried alive with only a cellphone and a torch for company and spent two weeks rolling around in the dirt and sand underground in Barcelona, Spain.
He admits the shoot left him unable to sleep and desperate for a holiday with his wife Scarlett Johansson when filming wrapped. He tells Entertainment Weekly magazine, "I never slept, and it was a real problem. I was just so wound up. I was totally alone out there."
To Read More Click Here.