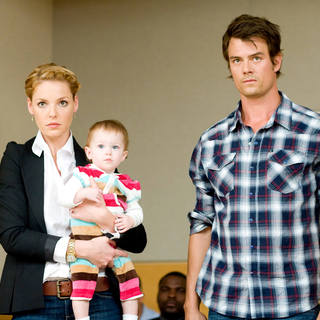 The first full-length trailer for "Life as We Know It" has been made available by Warner Bros. Pictures for viewing pleasure. Debuted by Yahoo! Movies, the video shows how Holly Berenson and Eric Messer, who after their first date think they are not meant to each other, are forced to unite to raise a baby.
Putting aside their differences and dislike for each other, the twosome shares a lot of sweet moments with their goddaughter Sophie. After juggling career ambitions and competing social calendars to find some common ground while living under one roof, Holly and Eric come to realize why they are picked by Sophie's late parents to take care of their kid.
To Read More Click Here.