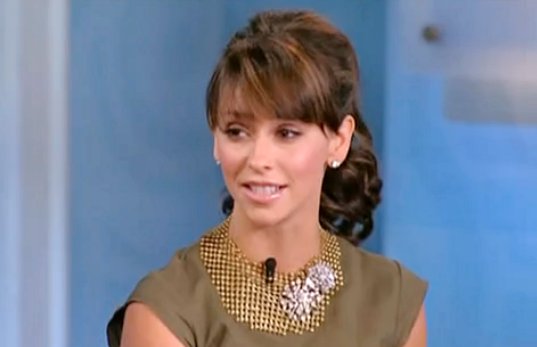 Jennifer Love Hewitt has made an appearance on ABC's "The View" on Wednesday, May 26 for a discussion of Sandra Bullock's ex, Jesse James. However, instead of talking about James, she shared about her own bitter experience during her two-year-relationship with one of her boyfriends.
Sitting down with the show hosts, Barbara Walters, Joy Behar and Whoopi Goldberg, as well as James Spader, Love Hewitt admitted that she had been cheated on for a year and a half during her nearly two-year relationship. "I was really curious, I knew in my gut that something was going on," the "Ghost Whisperer" star started.
"I checked, and I found that out of the almost two year relationship, for a year and a half, he had been having relationships not just with one woman, but a few," Love Hewitt explained. The actress further revealed that the signs were clear, laughing "He was caring more about his appearance, [he started] to work out more... where is that coming from?"
To Read More Click Here.