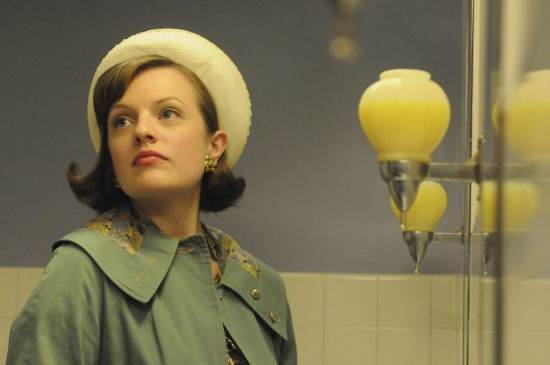 It's hard to believe that we're already seven episodes into Mad Men's fourth season, which has been quietly brilliant once again. This week's episode was, to apply LOST terms to Mad Men, a Peggy-centric episode, focusing almost entirely on Peggy and her relationship with Don. Don, who was featured in last week's 'Waldorf Stories,' seems to be coming out of his downward spiral with this episode at least slightly, though I can't say that with any degree of certainty. After all, these characters are crafted so similarly to real human beings that they're very unpredictable. Surprisingly enough (or unsurprisingly enough, however you look at it), there aren't many television shows you can say that about.
Let's start with the obvious: Duck is worse than Don is. Duck, who was part of the agency in season two, was the instrument of his career's demise, and fell into alcoholism. We saw him drunk last week, and this week was no different; we didn't see a single second of him sober. Instead, he has a present sent to Peggy for her birthday, tries to start a new agency with her, fails, and spills his drink all over himself. Later, he breaks into SCDP, and, thinking that he's in Don's office, tries to defecate on Roger's office furniture. Duck could serve as a comparison point for us to say, Hey, Don's not that bad, or he could serve as a metaphoric indicator of what Don is in danger of becoming. Either way, the parallels to Don are very strong.
To Read More Click Here.