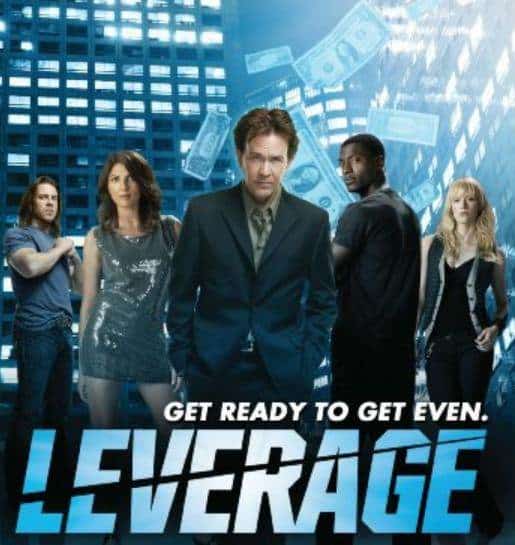 Here we are, Leverage fans! It's the episode TNT keeps calling the "season finale" – but which we know better as "the last episode before the hiatus after which there are three more." Go figure. Oh, and Parker's dead…but obviously, not really.
Our heroes have caught a break in tracking down Damien Moreau, linking him to a financier with a violent streak. In order to crack him, they decide to stage a murder – with Parker playing the part of the victim. The big bad is Mark Vector, an ex-hockey player turned supposed stock expert who isn't afraid to beat a guy up in his own office (also played by Spencer Garrett, who was last seen getting tased by Bradley Whitford on The Good Guys' summer finale), and the guy turns to Nate for help in exposing the bad guy and his dastardly ways. If that's not bad enough, George Clooney's girlfriend is back in town to annoy Nate. In other words, everything is about to come to a head. They need to nail Vector and find out what he knows about Moreau before he testifies to a Boston grand jury and gets immunity from prosecution.
To Read More Click Here.