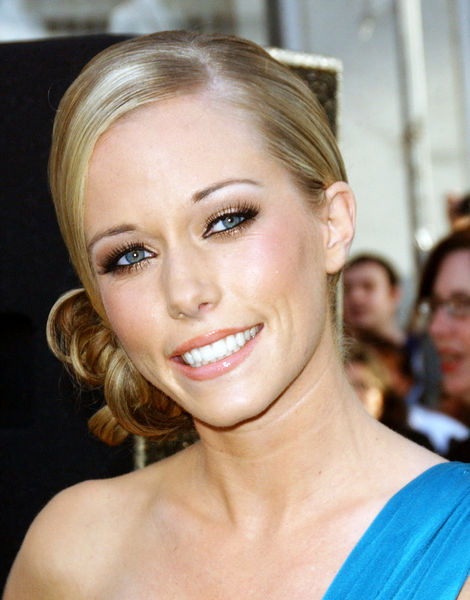 The life of glamour model Kendra Wilkinson will be chronicled in a memoir slated to be published by Simon Spotlight Entertainment in the summer of 2010. Beside exploring her childhood, the still-in-the-work book will also cover her years as one of Playboy boss Hugh Hefner's three girlfriends as well as her life with husband Hank Baskett, of the Philadelphia Eagles.
"I feel like the luckiest girl in the world," Kendra says in a statement released by publisher Simon Spotlight Entertainment. "I have a husband I adore, a baby on the way, and now my memoir is going to be published!"
"The memoir will be a humorous, relatable, fish-out-of-water tale that captures the spirit of one of the most beloved Playboy cover models in history," the publisher adds. Then, Jennifer Bergstrom of the publishing company chimes in, "Kendra is so genuine and funny that her memoir is sure to be unique, refreshing, and a reflection of the woman so many people have fallen in love with."
Kendra Wilkinson and Hank Baskett, who got married on June 29 this year, are currently expecting their first child. Announcing the news earlier that month, the pair has expressed their belief that their upcoming child is a boy. The infant reportedly is due to be born in December.