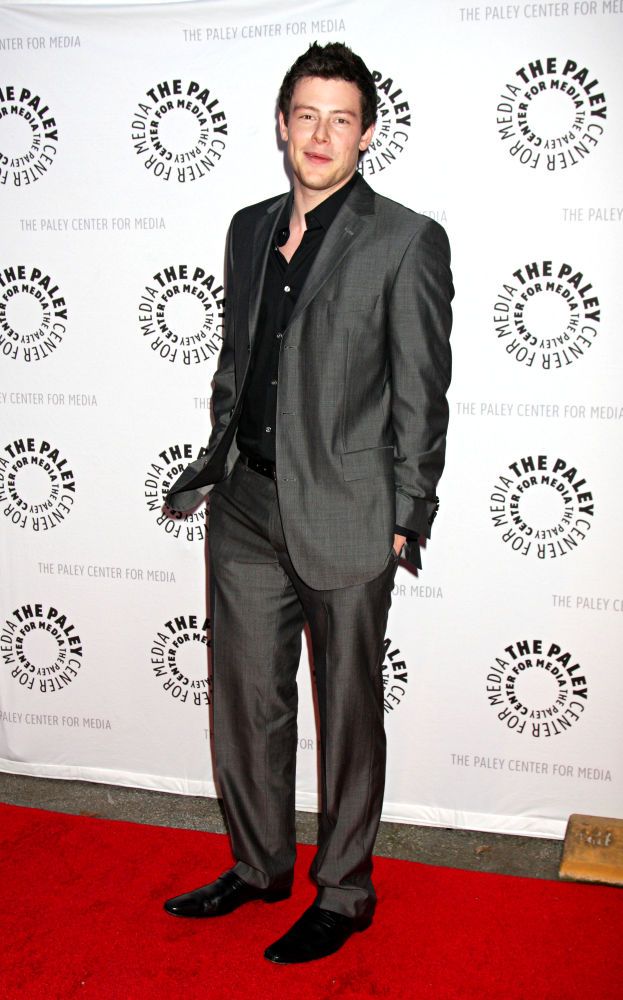 "Glee" star Cory Monteith still fears he'll be sacked from the hit show and sent back to Canada when the full details of his "checkered past" are revealed to co-creator Ryan Murphy. The actor admits he's not as wholesome as he appears in a new Rolling Stone interview, confessing he was a teenage hoodlum, who dropped out of high school to start a life of crime.
He reveals, "I dropped out of school when I was 14 to go f**k around with my friends and live a lifestyle of crime and pay no mind to authority figures." Monteith admits he was arrested, but his crimes amounted to little more than petty theft and drunken episodes.
He adds, "I wasn't killing people. I didn't hurt people. But I still think any minute I'm going to get fired and shipped back to Canada in handcuffs for stealing that car stereo."