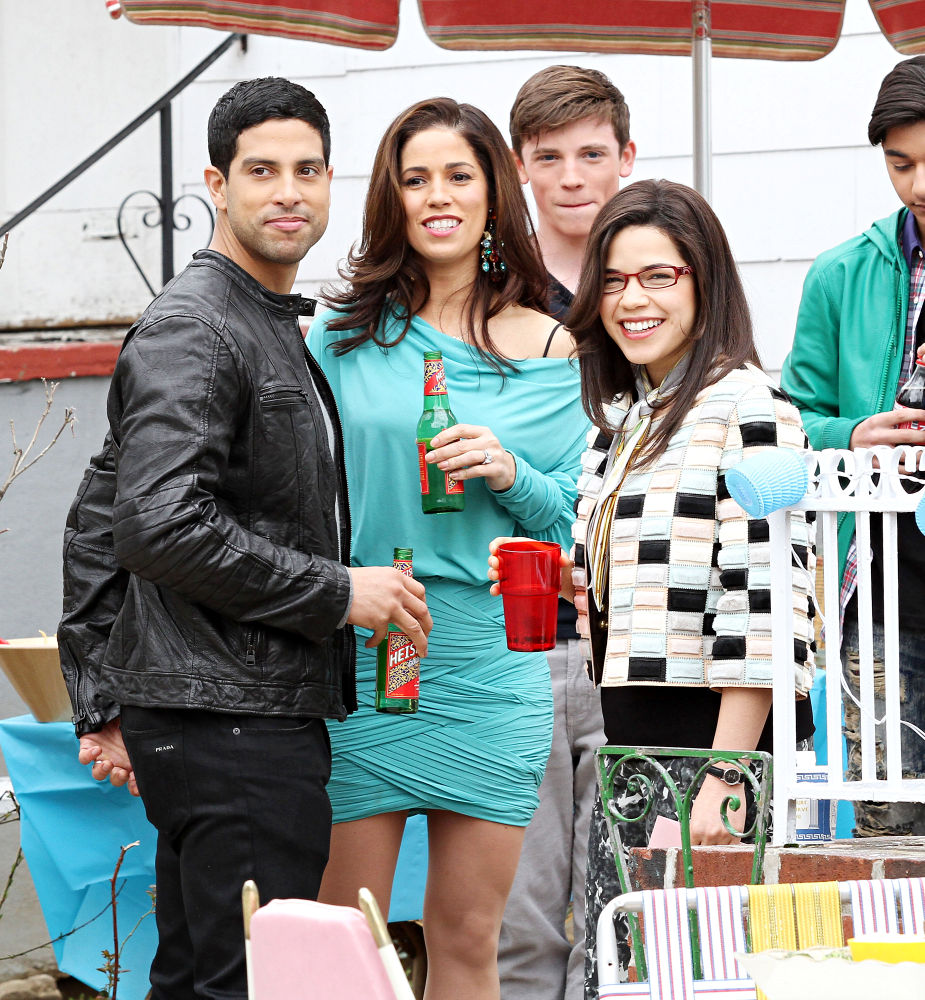 The stars of "Ugly Betty" were spotted filming in Queens, NYC for presumably the series' finale. The Wednesday, March 31 shooting was done outside Betty's house and it included the actors portraying the Suarez clan; America Ferrera, Ana Ortiz, Mark Indelicato and Tony Plana.
Additionally, Adam Rodriguez whose character Bobby is going to marry Ortiz's Hilda in next week's episode, was seen having a toast with the family. Ryan McGinnis' Austin aka the new crush of Indelicato's Justin was also in the crowd. During the filming, Ortiz brought along her baby Paloma Louise to the location.
To Read More Click Here.