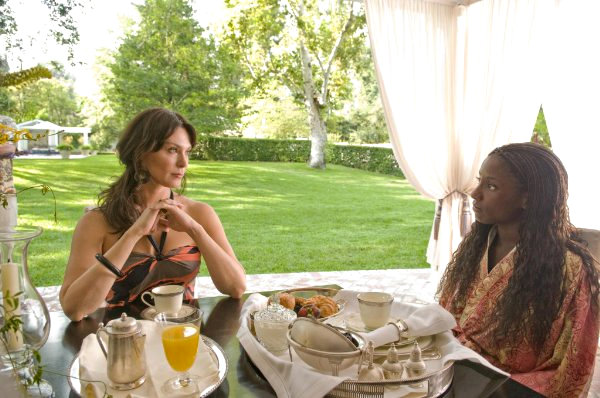 HBO has started pushing the accelerator to promote the second season of "True Blood". In the "The Buzz" segment, the cast from the first season as well as a bunch of new bloods are speaking of their respective character's contribution to the story.
Director Michael Lehmann said that non-human Maryann will be a huge part of the story in the second season. The actress behind the character itself, Michelle Forbes, said that Maryann's agenda will be revealed. A new face is found in Ashley Jones who plays a new waitress at Merlotte's, and two familiar faces back for a larger story are Mariana Klaveno aka Lorena and Michael McMillian aka Rev. Steve Newlin.
Bill will be dealing a lot with teen vampire Jessica, Sam's past will be revisited and Tara's softer side will be unleashed.
The new season begins June 14 on HBO.