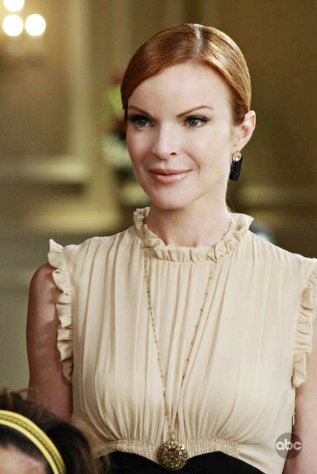 Everyday is a masquerade in "Desperate Housewives". In "Marry Me a Little" that airs May 10, Bree goes to extremes to hide her true intentions from Orson and she will stop at nothing to get what she wants, including robbing her own house and suggesting a murder.
Meanwhile, Susan and Jackson put on an act for the authorities. Lynette is shocked at the lengths Tom will go to in order to look younger. Katherine masks the truth from Mike, afraid to lose him and Dave is on edge when he learns a key witness to his misdeeds surfaces.
Gale Harold was officially back to the show on Sunday, May 3 after having a near-fatal motorcycle accident in October last year. His character Jackson steps right back in Susan's life to ask for a hand in marriage.