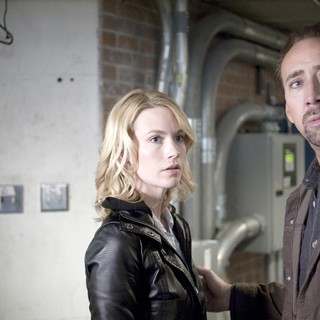 Nicolas Cage was so impressed by his chemistry with January Jones in their movie "The Hungry Rabbit Jumps" he's desperate to reunite with her onscreen. The Hollywood actor appears alongside the "Mad Men" star in the upcoming thriller about a husband seeking revenge for an attack on his wife.
Cage insists Jones will become a huge movie star and he's already eyeing another collaboration with her - because they enjoyed sizzling chemistry when the cameras rolled. He tells Britain's Metro, "January Jones from 'Mad Men' (blew my mind). I think she's going to be a very big movie star. She plays my wife in this film noir The Hungry Rabbit Jumps and she's just wonderful."
To Read More Click Here.