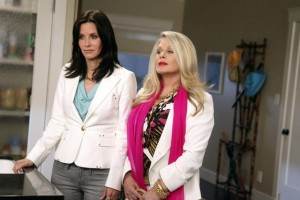 Funny lady Beverly D'Angelo will be making a guest appearance when Cougar Town returns from hiatus on March 3 (see when other shows return from their Olympic hiatus). ABC has released several promo photos and a synopsis for the March 3 episode, which you can view below.
LAURIE'S MOM MAKES A SURPRISE APPEARANCE AND STIRS THINGS UP ON ABC'S "COUGAR TOWN".
To Read More Click Here.