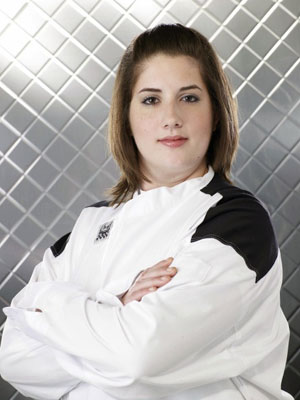 If there's one positive thing you can say about Lacey D'Angelo this season on Hell's Kitchen, it's that she certainly got our attention. Unfortunately for her--it hasn't been the most positive impression. From the beginning, Lacey was admittedly in way over her head, and her competitors had little to no sympathy for the 24-year-old corporate buffet cook from Charlotte, NC. But despite being quick to anger and frustration as she struggled to keep her head above water, D'Angelo was still able to stick around for eight dinner services with Chef Gordon Ramsay. Most viewers were relieved to see her go, but there's one thing for sure: she kept things interesting.
I had a chance to talk to Lacey about her controversial role on Hell's Kitchen this season, what it's like to see herself through the harsh lense of reality TV, and how she handles all the criticism coming her way.
To Read The Full Interview Click here.