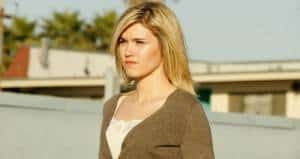 Let there be no secret about it: I love Stephen King's works. I've only read about ten of them, but every word I've read, I've thoroughly enjoyed. I've read two of his dark books written under the name Richard Bachman, and I've read his thick epics The Stand and Under the Dome. His short stories and novellas? Of course.
But despite all my King cred, I still haven't read The Colorado Kid, simply because I haven't been able to find it anywhere. So when I heard that SyFy was coming out with a new show based on that novel, I quickly scooted over to Wikipedia to check out the synopsis. Surprise, surprise — after watching Haven, I discovered that not much was similar between the two.
That's not always a bad thing, of course. Just slap an "inspired by" sticker on something and you can change Infernal Affairs into The Departed. Unfortunately, with Haven, the change is not so glorious. In fact, the final product is actually kind of disappointing.
To Read More Click Here.