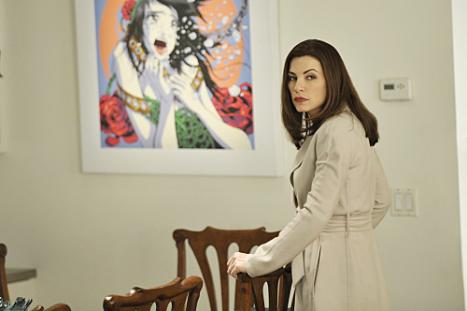 The Good Wife had quite a challenge ahead of itself last night: it went up against the second half of the Lost season premiere.
But the CBS drama remained true to the formula that's gotten it this far: strong storytelling and powerful performances. The episode "Bad," thankfully, didn't resort to anything out of the ordinary in order to compete against the aforementioned ABC smash.
The installment did feature a pair of excellent guest stars, though: Dylan Baker totally creeped us out as the man suspected of murdering his wife; while Mamie Gummer proved the acting apple doesn't fall far from the tree:
She's the daughter of Meryl Streep.
To Read More Click here.