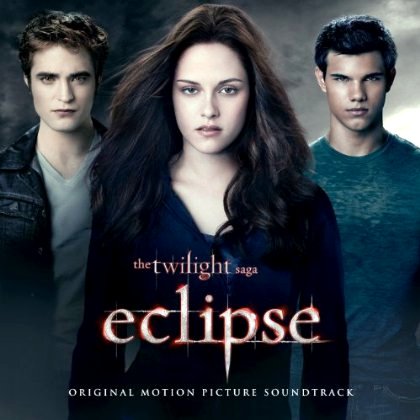 Summit Entertainment have released an official tracklisting for a coundtrack compilation of their highly-anticipated movie "The Twilight Saga's Eclipse". Musicians contributing to this album range from indie artists Metric and Sia Furler to rock music acts The Dead Weather and The Black Keys to Hip-Hop performer like Cee-Lo.
Leading the theme song compilation, meanwhile, is a song from Muse. Titled "Neutron Star Collision (Love Is Forever)", the track is going to make its debut on May 17. Other contributors include Florence and the Machine, Vampire Weekend, Beck and Bat for Lashes.
This year, soundtrack album of "Eclipse" will be released across the United States on June 8 and has been made available for pre-order on Amazon. As for the film, it is set for June 30 U.S. release with Kristen Stewart, Robert Pattinson and Taylor Lautner reprising their roles as Bella, Edward and Jacob respectively.
To Read More Click Here.