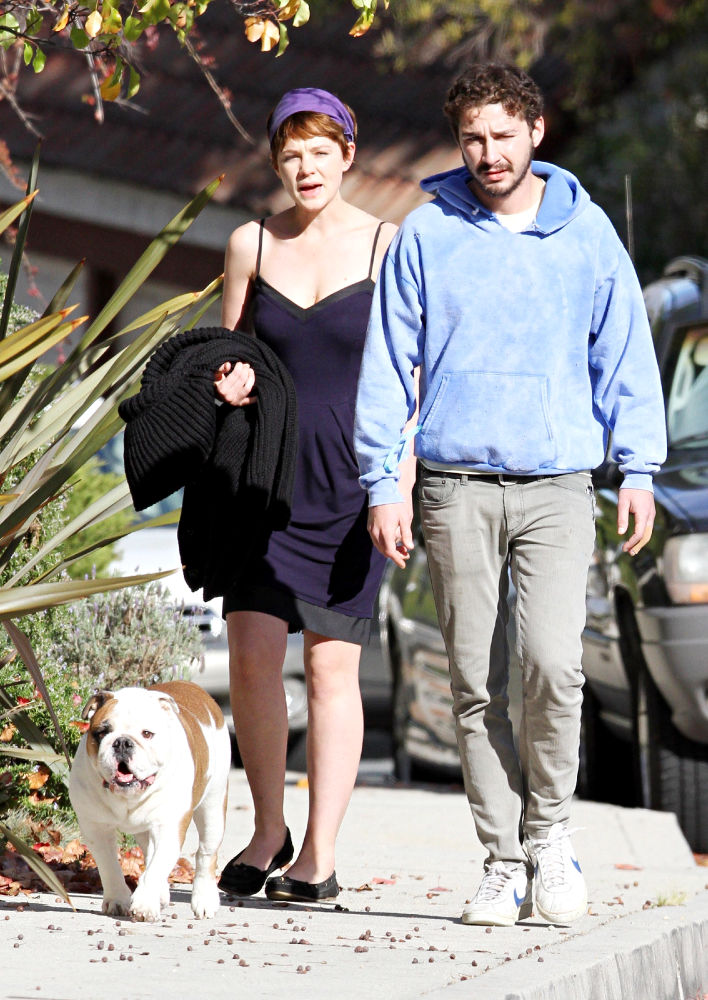 Michael Douglas tried to keep Shia LaBeouf and Carey Mulligan from dating - but admits his "Wall Street 2: Money Never Sleeps" co-stars have fallen for one another. The actor reprises his role as ruthless Gordon Gekko in the "Wall Street" sequel, which stars the British actress as his daughter, Winnie, and LaBeouf as her fiance, Jacob.
The two sparked speculation of an offscreen romance during filming - and Douglas confirms they are currently dating, despite his best efforts to stop them. He says, "I warned them, 'Don't ever do that!' But they are an item and they are having a great time."
"Wall Street 2: Money Never Sleeps" itself is scheduled to hit U.S. theaters on April 23. The story will follows Gordon Gekko who is just released from the prison. After failing to warn Wall Street of the forthcoming economic downturn and stock market crash, he tries to build a better relationship with his estranged daughter, Winnie.