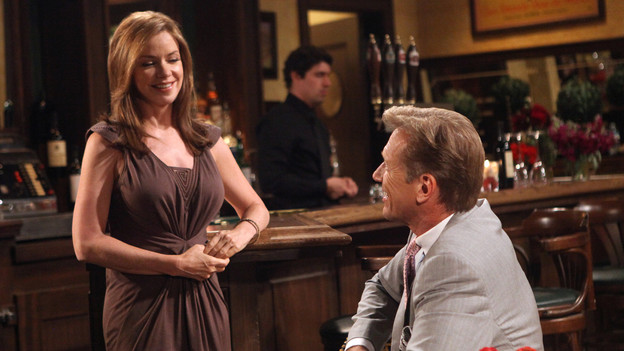 Scott tells Marissa that Annie will be heading up the PR at Chandler Enterprises. Marissa's upset that JR will be working so closely with his one time mistress, but Scott thinks they need to trust JR and Annie being around each other so they'll know if it's really over between the two. Tensions remain high between Marissa and Annie, while the sexual tension between JR and Annie is palpable.
Erica tells Jack about her experience with Caleb in the mountains, saying it bonded them but that she does not have an attraction to him. She's just determined to get him to not sell his half of Cortlandt Electronics to the Chandlers, as Palmer would not want that. Erica intercepts Caleb at the Chandlers, where Caleb has just had a mysterious flashback of someone pouring gasoline over the house. She sees how upset Caleb is and the two clash, so Erica decides she must severe her connection to Caleb. However, it becomes clear there is a sexual tension between them. Krystal's reassures Jackson that Erica loves him and is just flustered from her whole experience.
To Read More Click Here.