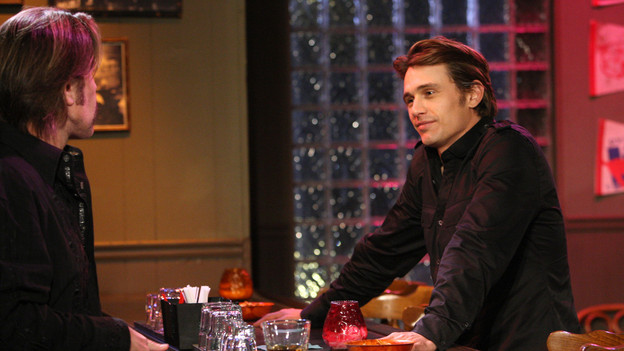 Jason and Dante arrive at the Route 66 mansion and Jason finds a flyer announcing a live performance at Jake's by artist Kalup Ishmael. Franco rents out Jake's for the night just before Jason, Dante, Lulu, Matt, Maxie, Maya and Brook Lynn show up.
Sam almost busts Carly and Spinelli's scheming against Dante. Later, she prepares for a romantic night with Jason, but when she answers the door, it's Franco.
Kristina is assigned a new study partner and is ready to reassume her studies. But when her partner Taylor reaches for a book, Kristina freaks out thinking Taylor is about to hit her.
To Read More Click Here.