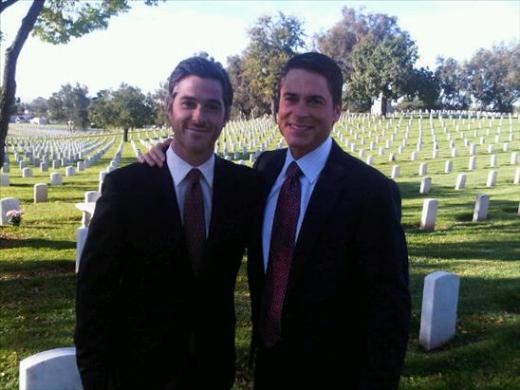 We don't have anything more to go on here other than what Rob Lowe, who has recently become a Tweeting fiend, posted online. But the picture he posted may foreshadow doom.
"[Dave] Annable and I on the set of Brothers & Sisters today," Rob Tweeted as the caption for the image seen below. "Love him." Notice where they're standing. Is Robert done for?
While Lowe's controversial exit from the ABC drama is all but certain, and his arrival on Parks and Recreation similarly cemented, it's unclear what Sen. McAllister's exit consists of.
From the looks of this, it may be a tragic one ...