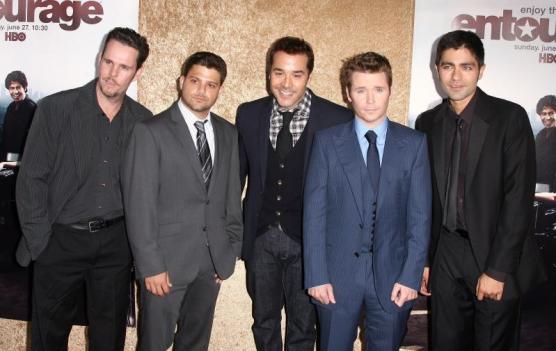 The first season seven promo for Entourage didn't reveal very much about what's to come on this HBO comedy.
But the show's cast gathered at a Hollywood premiere party this week and opened up about various character developments and storylines ahead on its seventh season. For example, tell us what we can expect from Ari this summer, Jeremy Piven:
"[He] loves his family more than anything in the world, but he's in jeopardy of losing it... He just wants to try to run a sports team. He just has an insatiable appetite for power and money, and he will be brought to his knees."
Look for Ari to focus on bringing a football team to Los Angeles, while he and the Mrs. will "not getting along as well," said Perrey Reeves.
To Read More Click Here