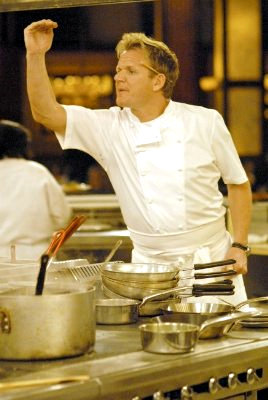 Tomorrow, March 12, another chef will be booted off from reality cooking competition "Hell's Kitchen" and two previews to show who may be in trouble are shown. Andrea, in charge of mushroom risotto, gets yelled at by Gordon Ramsay due to falling behind. When Carol offers some help with the mushroom, she refuses.
Another case is J who sits in the appetizer station and must prepare two salads but got the order wrong. "I'm absolutely gobsmacked that we can fall behind with the salad. Two salads, one with no dressing. You're screwing up. What's the matter?" Ramsay said to J.
With the elimination of Colleen last week, the remaining chefs in the running to win $250,000 salary at Borgata Hotel Casino and Spa in Atlantic City, New Jersey are down to 11.
To Watch The First Preview Click here.
To Watch The Second Preview Click here.