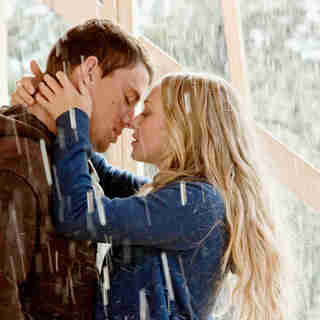 "Avatar" stops ruling North American Box Office. After sitting on the first place for seven straight weekends, the big-budget sci-fi had to hand over its crown to newcomer "Dear John" which now became the champion at the chart. The film that stars Channing Tatum and Amanda Seyfried gained an estimated $32.4 million during Super Bowl weekend.
Some box office analysts believed that the drama's great performance was supported by a successful marketing towards female audiences. Meanwhile, Sony distribution topper Rory Bruer who has been optimistic about "Dear John" said, "We felt right from the beginning that we had something with this picture. But I don't think anybody could have anticipated that it would do this well."
No longer maintaining the top spot, "Avatar" now became the runner-up at Box Office. The James Cameron-directed movie added another $23.6 million to its domestic haul. At the third spot there was another newcomer, "From Paris with Love", which made a blast by raking in $8.1 million on its debut weekend.
Following the John Travolta-starring action movie were "Edge of Darkness" and "Tooth Fairy". The Mel Gibson's drama thriller managed to secure the fourth place with $7 million gross, while The 20th Century Fox's comedy rounded up the top five with $6.5 million haul on its third weekend.
To Read More Click Here.