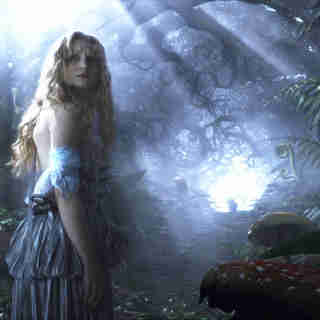 Tim Burton's "Alice in Wonderland" has become the moviemaker's most successful film, landing him a place in the all-time top 10 box office hits. The Disney movie has made $928.9 million around the world, and, as a result, has nudged "The Lord of the Rings: The Two Towers" out of the top 10.
James Cameron's "Avatar" became the world's highest-grossing movie earlier this year after ending "Titanic" 's decade-long reign at the top of the global box office.
"Alice in Wonderland" is a magical and imaginative twist on some of the most beloved stories of all time. Johnny Depp stars as the Mad Hatter and Mia Wasikowska as 19-year-old Alice, who returns to the whimsical world she first encountered as a young girl, reuniting with her childhood friends. Released in 3-D on March 5, it debuted at No. 1 on North American Box Office.