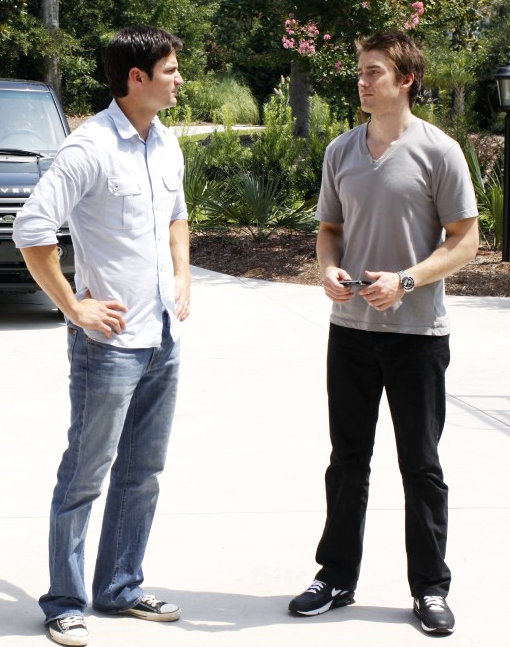 It's men-only and girls night on "One Tree Hill" November 2 episode. Julian agrees to a weekend camping trip but struggles to fit in with Nathan and the guys. Back in Tree Hill, Brooke and Haley spend Girl's Night doing a little bonding of their own.
Meanwhile, Quinn helps Clay come to terms with a tragic loss. And Dan and Rachel's (guest star Danneel Harris) past catches up to them. Called "I (Just) Died in Your Arms Tonight", the episode borrows its title from Cutting Crew's 1986 single.
Announcing its November sweeps schedule, The CW unraveled that an episode will be directed by its star, Sophia Bush. "Now You Lift Your Eyes to the Sun" which airs on November 7 sees her character's romance with Julian in jeopardy. Bush is not the only star of the show that gets to direct an episode. Chad Michael Murray, before he was dismissed from the show last season, had often gone behind the lens.