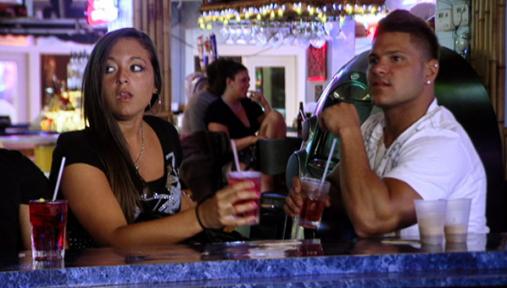 Another week, another fight on Jersey Shore. Actually, two in last night's case!
Snooki got into her second scuffle of the summer after Mike enlisted her to help get rid of some of the trash he brought home. Snookers ended up being charged by some chick.
Any girl nicknamed The Hippo is not someone you wanna be charged by, either.
Vinny, meanwhile, did not end up getting fired for snagging the boss' girl. He did treat the gang to a feast, however, courtesy of his mother and 79 of his closest relatives.
The stars of the episode, for better or worse, were Sammi and Ronnie, who fought like children, made up, fought again, and then really fought some dude on the street.
To Read More Click Here