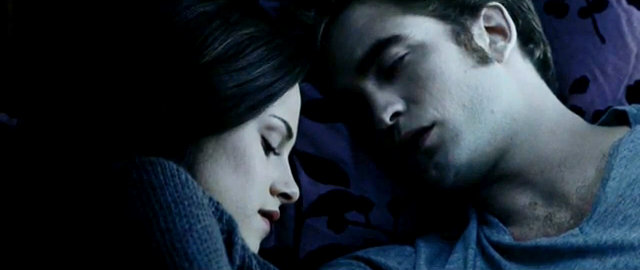 The sneak peek of "The Twilight Saga: Eclipse" which is included in "The Twilight Saga: New Moon" DVD has come out in full.
Containing the part from the previously released sneak peek, this seven-minute snippet gives a look at more footage from behind the scenes of the shooting as well as the actors' training session for the action sequences.
It moreover provides new interviews with "Eclipse" cast and crew, including Robert Pattinson, Kristen Stewart and Taylor Lautner, who dish on the storyline as well as the production process. At the end of the video, a scene which sees Bella Swan and Edward Cullen lying side by side on a bed is also shared.
"The Twilight Saga's Eclipse" will follow Bella Swan who once again finds herself surrounded by danger. In the midst of it all, she is forced to choose between her love for Edward Cullen and her friendship with Jacob Black - knowing that her decision has the potential to ignite the ageless struggle between vampire and werewolf.
This follow-up to 2009 "The Twilight Saga's New Moon" has David Slade tackling the helming duty. Melissa Rosenberg pens the script for the film, which is set to be dropped in theaters across the U.S. on June 30.